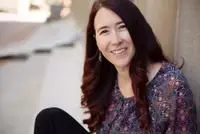 Thank you for considering taking an important step toward reaching your personal and relationship goals. I'm Sara Collins and I am a Licensed Marriage and Family Therapist, Certified Emotionally Focused Therapy Therapist, Level 3 Advanced Gottman Couples Therapist, Certified Grief Recovery Specialist, Certified Positive Discipline Parent Educator, Advanced Developmental Model of Couple Therapy, AAMFT Approved Supervisor, and am a Nationally Certified School Psychologist.
As a therapist who specializes in relationships, I am committed to my professional and personal growth. I have completed consultation and advanced training with the leading psychologists in the marriage and relationship field. As a Certified EFT Therapist, my expertise in EFT is recognized by the International Centre for Excellence in Emotionally Focused Therapy (ICEEFT). The primary goals of certification are to promote excellence in the practice of EFT and to ensure the maintenance of these standards in both the supervision and training of Emotionally Focused Therapy. I also receive ongoing training with Drs. Ellyn Bader and Peter Pearson of The Couples Institute, who developed the Developmental Model of Couples Therapy, which is an innovative and research-based theory that explains the normal and natural stages that couples navigate as they grow together. Relationships can be challenging, but enormous growth and healing are possible. I also participated in Level 1, 2, and 3 Gottman Method Couples Therapy training and am an Advanced Gottman Therapist. I have been involved in a Gottman consultation group and have completed training directly with Drs. Julie and John Gottman, the nation's foremost researchers in parenting, marriage, and relationships. I'm committed to excellence and participate in ongoing professional development and post-graduate workshops and training throughout the year.
My approach is proactive and strength-based. My goal is to work with you to help you confront your beliefs or behaviors that are no longer helpful, gain awareness and empowerment, and resolve experiences that could be causing you pain, anxiety, or shame. While we can't change difficult situations of the past, I'll work with you to help you better understand and resolve the challenges you are experiencing so that you can move forward. My therapeutic approach is active and reflective, you can expect direct support and practical feedback to help you effectively address difficulties in a respectful and safe environment. I integrate complementary methodologies and techniques to offer a highly personalized approach tailored to your needs. With compassion and understanding, I'll help you build on your strengths and attain the personal growth you are committed to accomplishing.
I completed one of my most rewarding and intensive training experiences with Felicia Carroll, founder of the West Coast Institute for Gestalt Play Therapy. Felicia led me to Dr. Joyce Mills, an inspirational woman, storyteller, and psychologist. I participated in ongoing training with Dr. Mills using StoryPlay ® and am a StoryPlay ® Practitioner. Dr. Mills developed StoryPlay ®, which is a model of therapy that uses creative approaches for healing, problem-solving, and development. StoryPlay ® also draws on inner resources and strengths to foster growth and change.
In my experience working as a mental health therapist in various settings for over 20 years, including community mental health clinics, socialization centers, crisis centers, public and charter schools, summer camps, foster family agencies, and in private practice, I have helped many families and individuals develop skills to face obstacles so they could reach their potential, accomplish their goals, and lead more fulfilling lives.
Clients have expressed appreciation for my genuine warmth, sense of humor, non-judgmental attitude, and insight. I specialize in individual therapy for depression and anxiety, couples counseling, marriage therapy, and teen counseling. I offer counseling services to families in Salt Lake City, Murray, Millcreek, Midvale, Cottonwood Heights, Holladay, and surrounding areas. My office is conveniently located in Salt Lake City, Utah.
Please call me at (801) 803-3427 for a complimentary 15-minute phone consultation. I consider it an honor to work with you.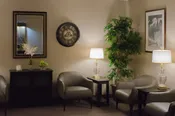 Education
California State University at Long Beach
Pupil Personnel Services Credential
Specialization in School Psychology
Nationally Certified School Psychologist

Pepperdine University
Master of Arts Degree in Clinical Psychology
Emphasis in Marriage and Family Therapy

University of the Pacific
Bachelor of Arts Degree in Psychology
Emphasis in Applied Behavior Analysis

Licenses and Certifications
Utah Licensed Marriage and Family Therapist (MFT 9363263 3902)
California Licensed Marriage and Family Therapist (MFC 48339)
Licensed Professional Clinical Counselor (LPCC 1531)
Nationally Certified School Psychologist (NCSP 36531)
Level 3 Gottman Couples Therapist
Advanced Training with the Couple Institute: The Developmental Model of Couples Therapy
Certified Grief Recovery Specialist
Certified Positive Discipline Parent Educator
Behavior Intervention Case Manager (BICM)
California Problem Gambling Treatment Service Program (CPGTSP)
Psi Chi National Honor Society in Psychology
Pi Lambda Theta International Honor Society
Phi Delta Gamma National Graduate Honor Society
Intensive Training in Gestalt Play Therapy

Professional Activities and Memberships
Clinical Member of the American Association of Marriage and Family Therapists
Clinical Member of the Utah Association of Marriage and Family Therapists
Clinical Member of the California Association of Marriage and Family Therapists
Clinical Member of the Association for Play Therapy
Northern Utah Emotionally Focused Therapy Community
International Centre of Excellence in Emotionally Focused Therapy
Associate Member of the American Psychological Association
Member of the California Association of School Psychologists
Member of the National Association of School Psychologists
Summer Camp Counselor
Psychology Today: http://Therapists.psychologyTo...